Lancôme Pop-Up

In 2017, Lancôme launched two new products for the millennial market through a series of targeted retail pop-ups.
I created the art direction and design for the pop-up's key experience: a gesture-based smart vanity mirror with a mobile component.
Understand the challenges and results of the Lancôme Pop-up campaign. Video by M/C Studio NYC
Watch the full pop-up experience. The graphics used in the space also followed my art direction. Video and stills by Soho Experiential.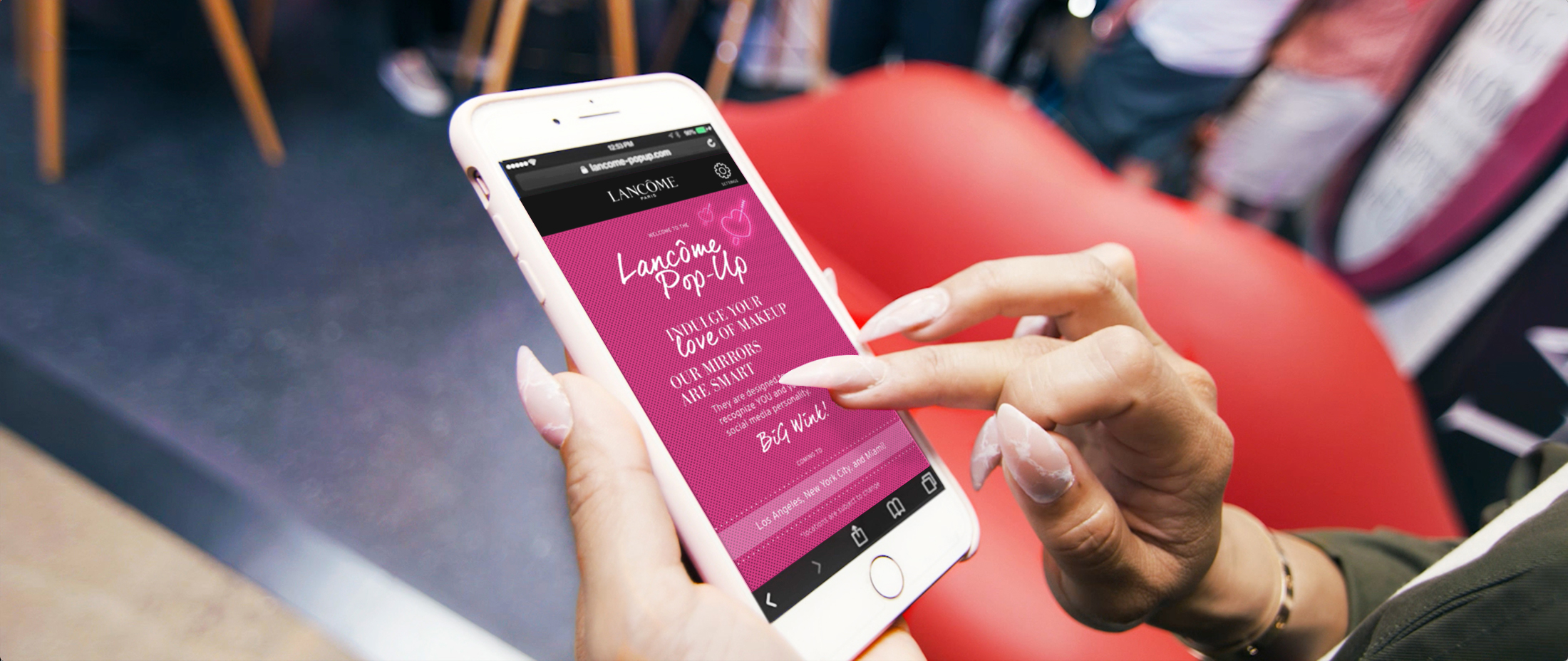 Moodboards for the Lancôme Pop-Up experience
_____
Art Direction & Design
Clients: M/C Studio & Soho Experiential